OpenSpace: Revolutionary photo 360° documentation tools,
powered by AI
As with all industries, the Construction Industry is transforming by adoption of innovative technologies. The Covid pandemic showed the need to hasten this transformation. The traditional, paper-based construction management now seems outdated. Additionally, new legislations being introduced in many countries, such as the Building Safety Act 2022 in the UK also requires a re-evaluation of how the construction industry manages projects. The transformation to and adoption of digital construction management technologies is the way forward.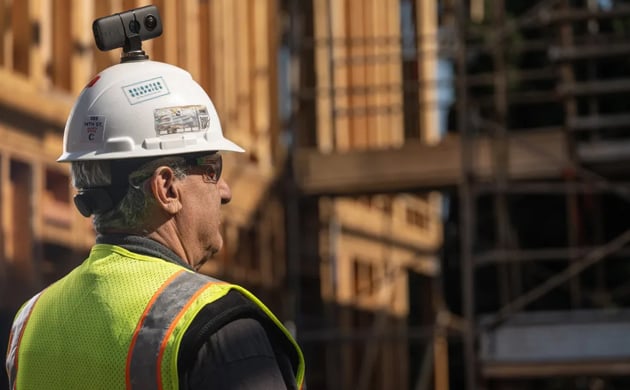 Wear a hardhat, with 360° camera, on a site walk, press a button on the mobile app and let OpenSpace do its magic. At the end of the site walk, the video is uploaded to the cloud, and the AI powered engine automatically ties everything to your floor plans. No more pinning hundreds of photos, storing photos in folders, or hiring photographers.
Join us on this webinar to find out how OpenSpace 360° reality capture helps keep a complete record of your site from start to finish, allowing teams to understand the most current site conditions, enabling you to stay on track, reduce re-work and drive accountability by resolving discrepancies sooner. The best thing about it – is you don't have to be a technology guru to work it.
The Power of Automated Job Site Documentation
Job site documentation is an essential requirement for most construction projects. Traditionally, it involved capturing progress photos, uploading, and mapping them tediously, a manual process that can take hours each week. Construction teams can save the many hours involved, by automating this process, thus making considerable savings in man-hours & costs.
OpenSpace is the most advanced, quickest and the simplest tool available, with its 360° video capture solution, for documenting your construction site. You can monitor your site, track progress, take Field Notes, assign any issues to team members/contractors for action, integrate the OpenSpace data with other tools and compare current conditions to you BIM. This allows key stakeholders to view as-built conditions remotely, thus the project can progress and stay on schedule.
A complete and objective visual record of your assets
You can also use what we call the "Time-Machine" feature by doing a side-by-side comparison of current site conditions alongside any date from the past. OpenSpace will save you time & costs, make your work rewarding, increase your efficiency and increase the accountability for all team members/contractors.
As the first official OpenSpace partner in the UK, in this webinar, we will show you how image-based construction makes tasks and processes easier, builds accountability and transparency, avoids waste and rework, enables remote project management, and improves collaboration. We will show how you can instantly start to capture your site with OpenSpace's most advanced & revolutionary technology. Don't miss out on this exciting webinar. Register Now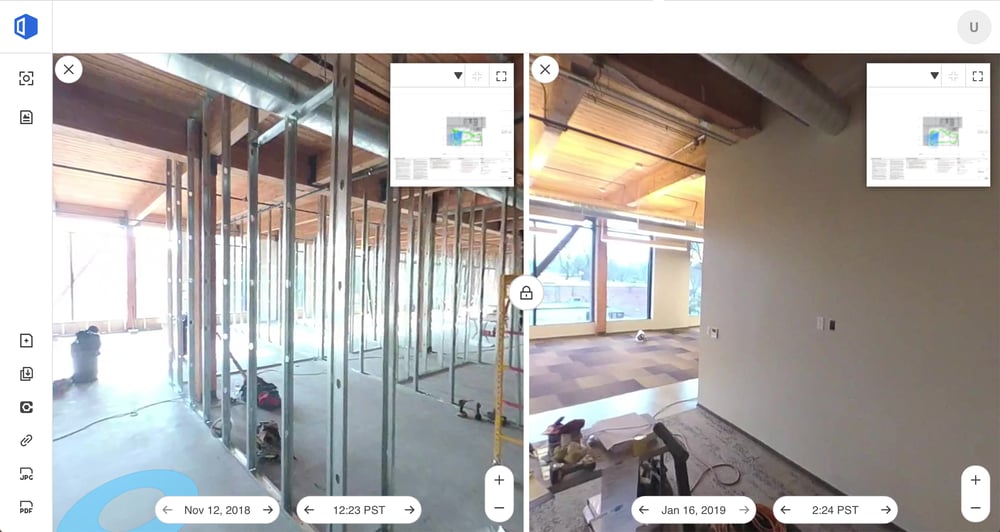 Q: How to transfer a Revu license to a new computer?
Ans:You'll need to have both your serial number and product key handy to complete this process. They can be found on the License Certificate sent to the license owner from registration@bluebeamops.com. If you're unable to find your license information, see Find your Revu product key.
Q: How to calculate costs with custom columns in the Markups List?
In Revu, users can create Custom Columns in the Markups List to calculate material costs for quantity takeoffs. In this article, we'll go over how to create a Choice column that stores materials and their base costs and a Formula column that will automate your calculations.
Q: How to use the Snapshot tool to compare drawing sections?
Before working out in the field, some Revu users find it helpful to overlay sections of a drawing rather than comparing entire PDFs. For example, electrical drawings for a unit in an apartment building can be superimposed over the architectural drawings to provide more useful details such as wall size, depth, length, and etc. This method is also helpful for comparing markups on different drawing revisions.
Q: How to transfer your digital IDs to a new computer?
When backing up your Revu settings and/or transferring your copy of Revu to a new computer, digital IDs aren't included in your back-up files. In this article, we'll go over how to export and import your digital IDs to a new computer.