How to Sign in to Revu 21 with your BBID
Bluebeam Installation Guide
Revu Sign-In - Tutorial
Bluebeam Revu 21 subscription plans for Bluebeam Basics, Core, and Complete packages enable access to Bluebeam Cloud, Studio, and Revu 21. If your organisation has subscribed to Bluebeam, your administrator can allocate your subscription seat by sending you an invitation to join their account. Without an active subscription, you can still access limited features of Revu 21 by signing in with your Bluebeam ID (BBID).
This step-by-step guide will help you find out how to sign in to Bluebeam Revu with your BBID.
To sign in to Revu with your BBID
Step 1 – When you open Revu 21, a sign-in window appears like the one below.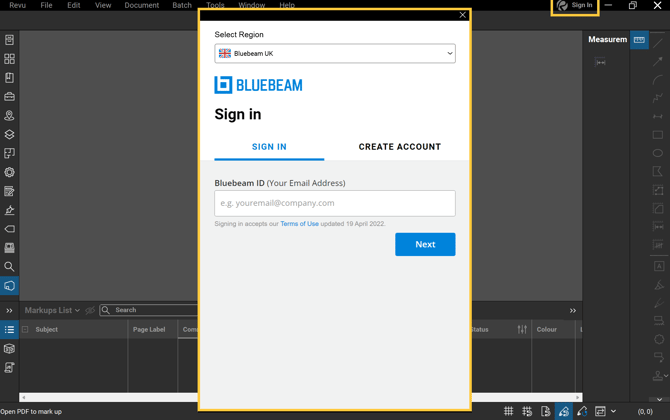 Or you can click on the "Sign in" option from the top right corner of the menu bar.
Step 2 – Select your server location from the dropdown menu at the top. Then enter your Bluebeam ID (BBID) and click "Next."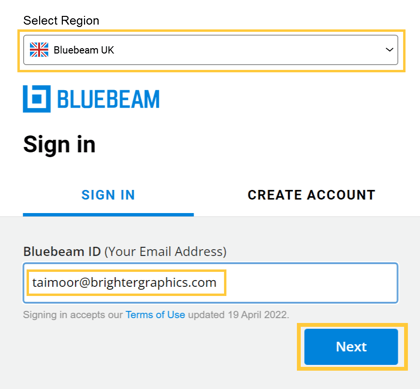 If you have an active subscription seat allocated by Org Admin, enter your BBID associated with your subscription account. You'll have limited access to Revu 21 features without an active subscription.
Learn how to create your Bluebeam ID (without a subscription).
Step 3 – In the next transition window, enter your password and click the "Sign In" button.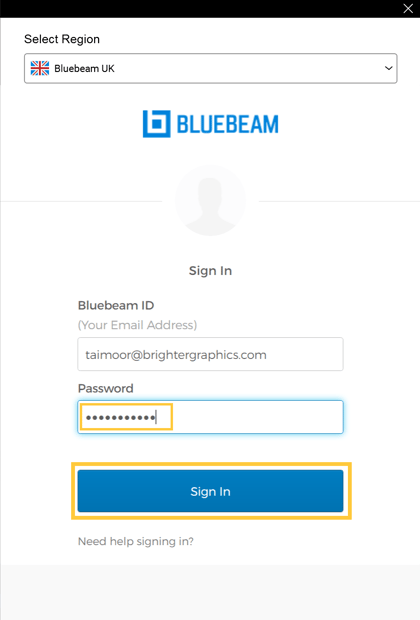 Once you are signed in, you can access the market-leading features of Bluebeam Revu included in your subscription package.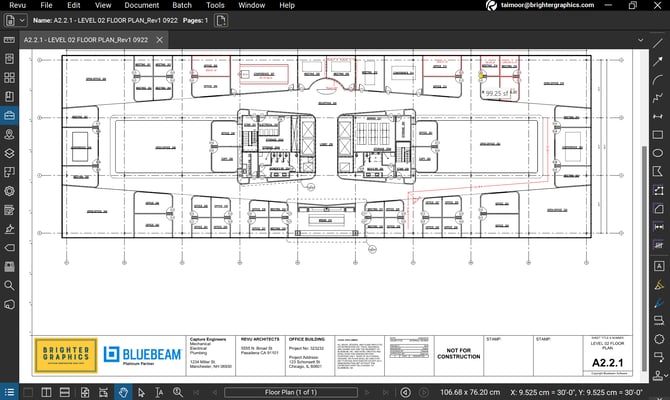 You can check your package category (Revu Basics, Core, or Complete) by clicking on your BBID at the top right corner of the main menu.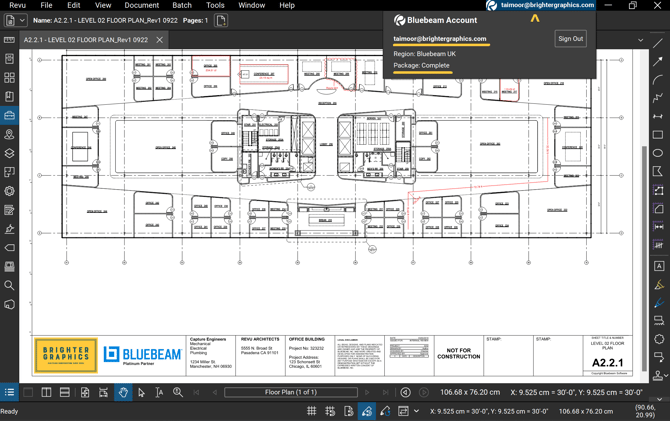 If your Package is "Unpaid", the BBID you entered has no active subscription, and you will have limited and read-only access to Revu features (except the US server) like open, view, and print PDFs.